Introduction of facilities
Main building
The first floor of the main building has an alumni hall, lecture halls, free space, etc. The second floor has seminar rooms and various offices (Student Affairs Office, Nurse's Office, Student Support Room, Career Support Office, Admissions Office, Accouting Office,Facility Management Office). The third and fourth floors include a gymnasium with a dual basketball court. The second floor of the gymnasium has a training room with standard equipment and a martial arts hall for karate, etc.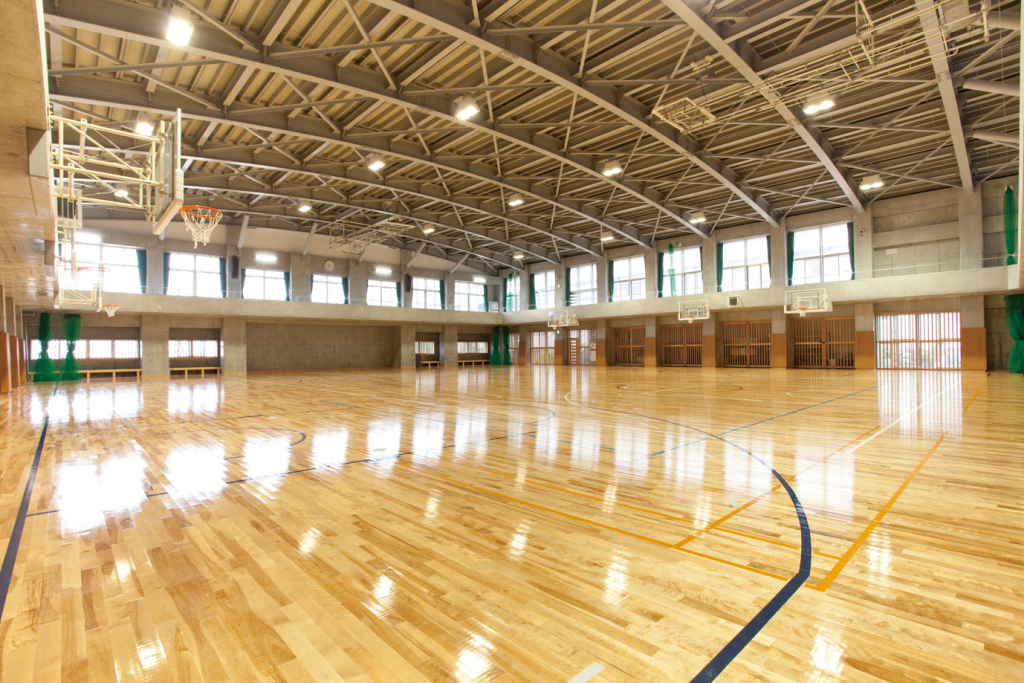 Arena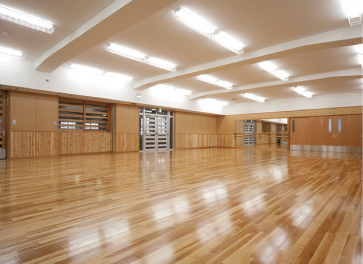 Martial arts hall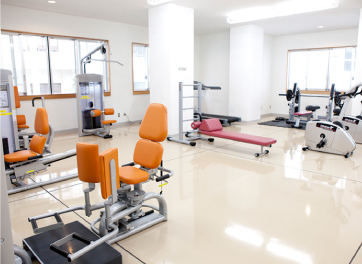 Training gym
Student cafeteria
The new student cafeteria is open and modern space with about 80 seats, and students can also dine on the terrace or lower level floor. The menu is health-concious and displays the nutritional balance. The menu changes weekly and student discounts are available, making the cafeteria a popular place for students to gather. A well-balanced lunch is also provided daily.
Building 1
Building 1 has a characteristic exterior, and it includes the facilities that support student life, such as the circle rooms and co-op store.
Building 2
Building 2 has lecture halls, PC rooms, the Learning Commons/Writing Center, music room, the Teaching Support Center, national examination preparation rooms, etc.
The first floor has a library and a mini-theater. It is used regularly for movie showings, lectures, and small-scale live performances.
At the library, students can acces to XXX volumes of books, magazines and newpapers, or watch DVDs from the collection. There is also a special collection on Ryukyu Islands that is often visited by researchers and experts.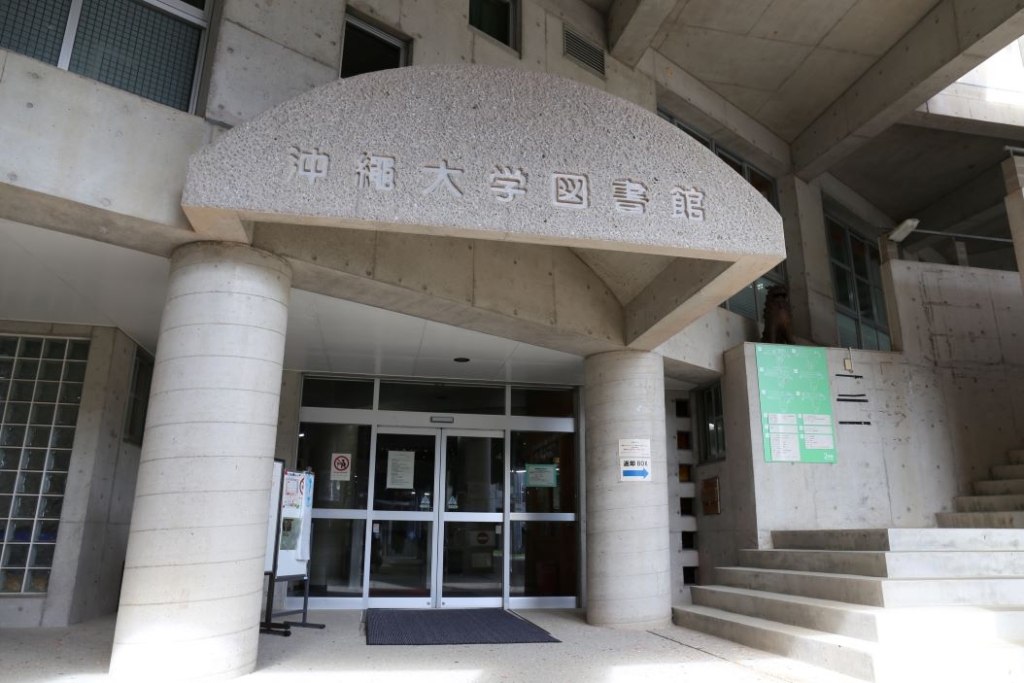 Library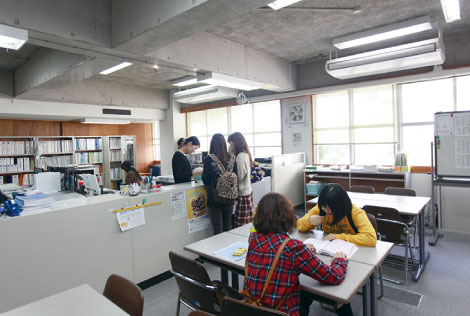 Teaching Support Center (Building 2, 2nd floor)
Building 3
This building has the Multimedia Education and Research Center, computer rooms, CALL rooms, teacher research rooms, etc., in addition to lecture rooms. It has a barrier-free design, and it is also used as a field-learning hall for the Department of Welfare and Culture. The view from the roof is breathtaking.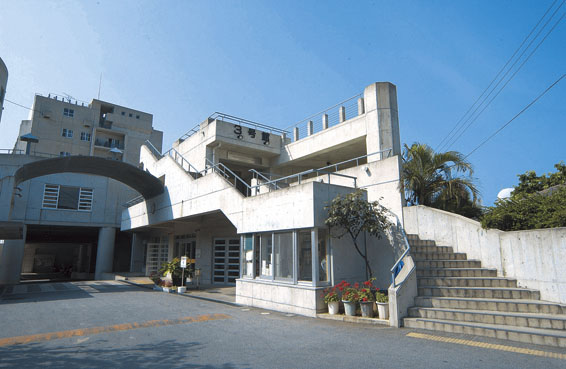 Building 3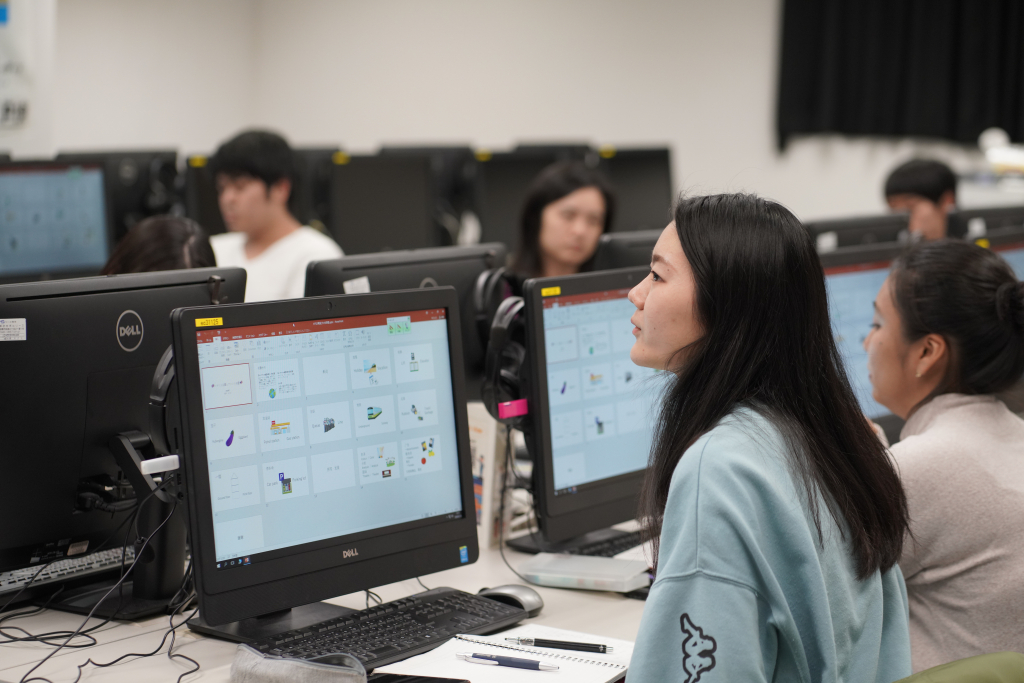 Computer rooms
Self-study rooms
Building 4
Building 4 was the newest addition to the campus, completed in March 2019 as a hall for the Faculty of Health and Nutrition. It is a four-story building with a cooking laboratory, lecture halls, a laboratory for food science and food hygiene, and a laboratory for biochemistry and anatomy/physiology.
Okidai Annex
This building is a facility for lectures and club/circle activities, and it is also a community campus open to the community based on the Okinawa University's principle of working "toward a university of regional and future co-creation." The Institute of Regional Studies on the second floor facilitates public lectures, such as for Saturday Continuing Education, and provides a collaborative learning space for active learning.
The first floor also has classrooms, a training room, and training grounds.